Our dietitian - Karolina Bauraite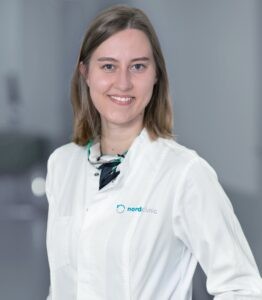 Karolina is a Dietitian and Nutrition Consultant with a degree in the medical field.

A member of ESPEN (European Society for Clinical Nutrition and metabolism).

A member of "Lithuanian Society of Dietologists".

Other specialist areas include weight management,

treatment of diabetes, eating disorders, gastroenterology, overweight and obesity solutions. 
Our 5-year follow-up includes
Your 5-year follow-up includes being able to get in touch with our Lithuanian dietitian Karolina, whom you have met at the clinic in Lithuania. She is consulting patients after surgery and is available upon request to answer postoperative nutritional questions for five years after surgery. 
More information and videos with our dietitian
We create exclusive content on our social media platforms. Visit our Instagram and find stories or check out Q/A highlight with dietitian Karolina.